Chinese Characters Worksheet Creator
Notice
Please read the following words:
1、Make sure the right font is installed;
2、Stroke order only support Regular Script;
3、Stroke order and words:Do not have any punctuation;
4、Terms and sentences:Separate by "|",do not have any other punctuation;
5、Article:Do not have any white space charact,white space characters include carriage returns, line feeds, spaces, and tabs.
6、It is recommended that you use Chrome;
7、Any questin please mail to 8@an2.net.
8、Please check the box "print background image and color" when you print the worksheet.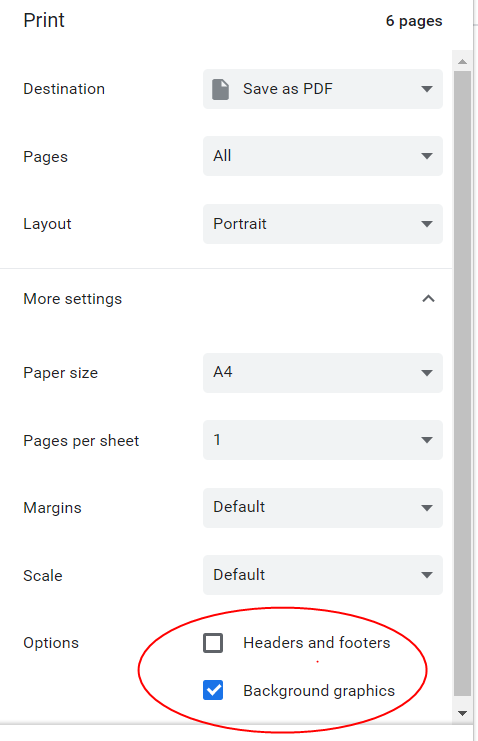 Example 1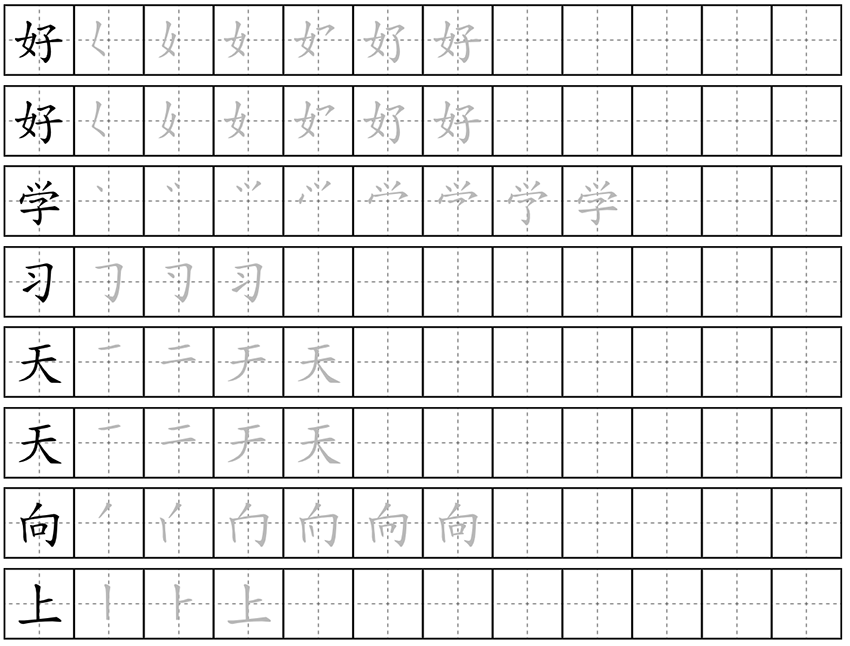 Example 2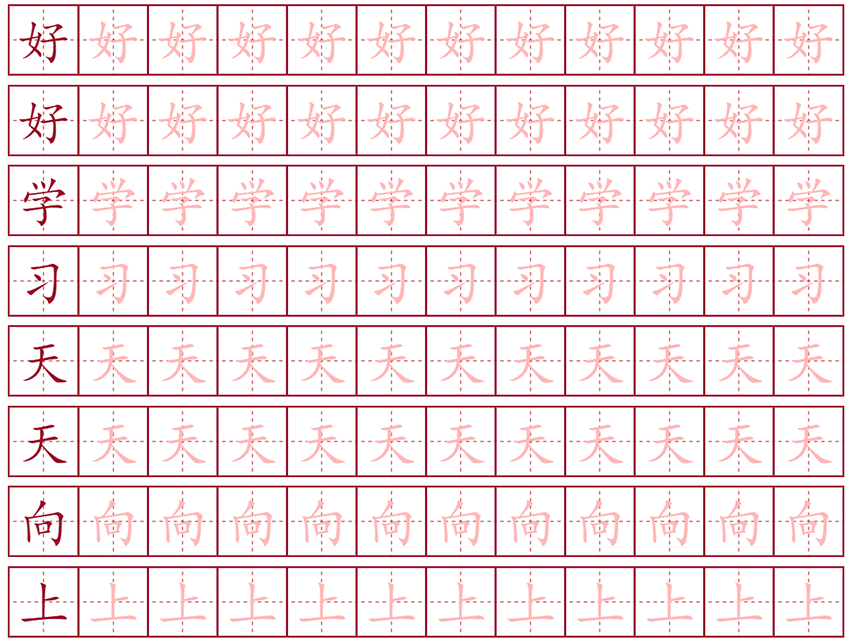 Example 3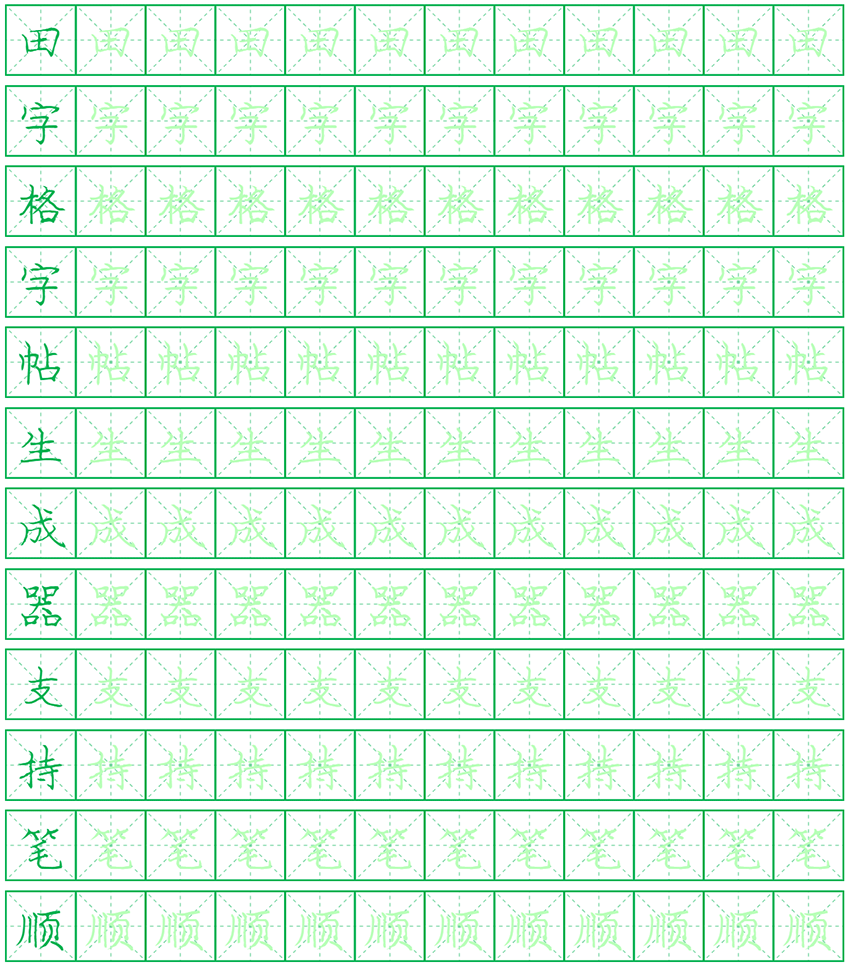 Example 4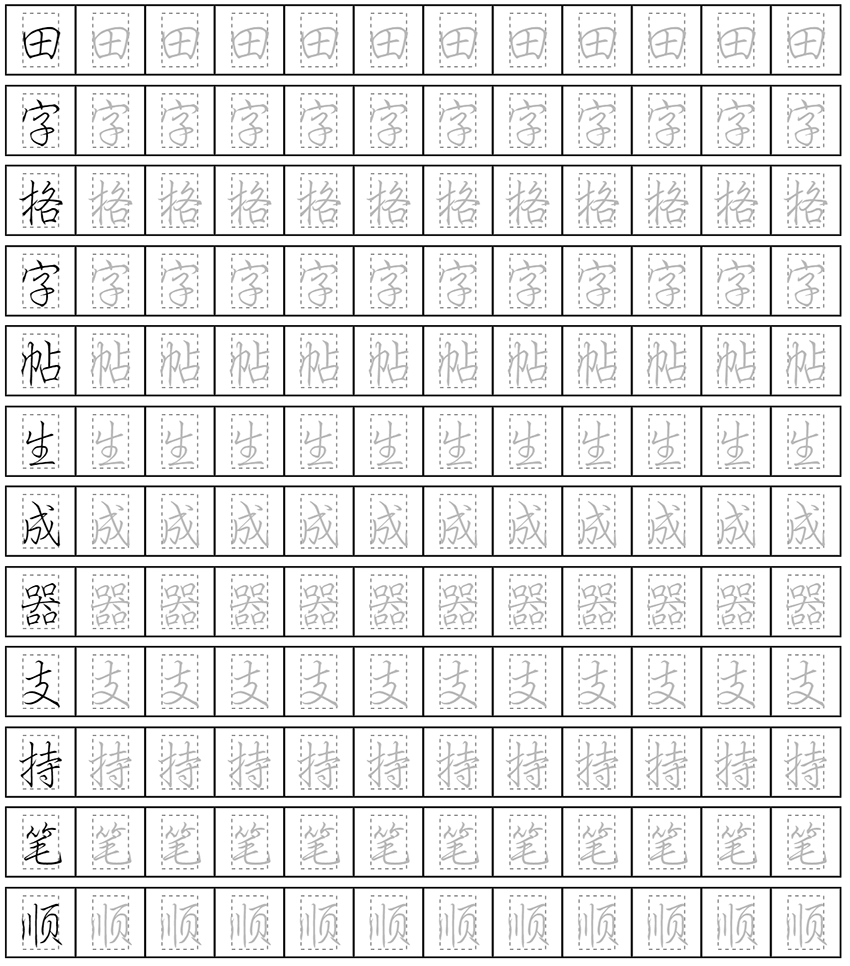 使用教程
字帖制作教程(国内)
字帖制作教程(国外)
制作中文作业(国外)
中文学习网站推荐
한국어
ViệtName
หลักสูตรภาษาไทย


关注我们微信公众号
最新功能优化早知道